The Web Conferencing Store: (Cloud Services)
Top web conferencing, live e-learning and webinar services at below market pricing. With Web Conferencing you can add a visual component to your meetings. You can have more productive conference calls while cutting down on travel time and expenses.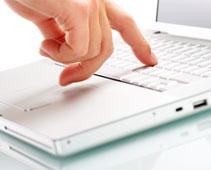 ---
A+ Conferencing offers some of the top web conferencing services, live e-learning and webinar services, including Start-Video, WebEx and Adobe.
Start-Video is our flagship web conferencing service. It features HD quality video, integrate "bridge quality" audio and all of the web conferencing applications, such as registration, screen sharing, whiteboard, web tours, live chat, polling and recording of both audio and web content.
A+ also has operator assistance to manage the technology while you focus on the content of your webinar. Start-video can be priced on a flat rate, unlimited usage basis, determined by the maximum number of conferees on your webinars or it can be priced on a per minute basis. For more detailed information on Start-Video, click here: www.start-video.com.
---
Start-Video - start collaborating, producing and bringing the world into view with integrated full-duplex VoIP audio, videoconferencing, screen sharing featuring excellent support for small and large user groups. Take advantage of full feature recording service, whiteboard, and shared meeting files setup on the state of the art user access management platform with secure connection, customizable screen layout, and flash based application, so you can start using it without the hassle of downloading and installing additional programs.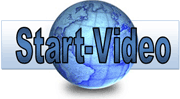 ---
Webex is one of the most well known names in the Collaboration Space. As an authorized Reseller A+ Conferencing can help you get a great rate on this service. Webex allows you to utilize all the best features like registration, desktop, application and desktop sharing. For customer required to meet certain compliance requirements Webex can be a great choice.

Quick Quote Request
Vertical Industry Videos
---