Video Conferencing
Desktop Video Conferencing: (Cloud Services) - Free Trial Offer!
Start-Video is a desktop video conference and collaboration tool that provides an easy to use video conferencing solution at a price that small and medium sized businesses can afford. All you need is your PC, a webcam and access to the internet to connect face to face with your audience.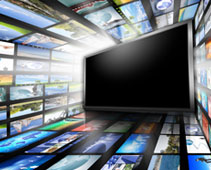 ---
Start-Video also allows you to share your desktop, and share files that your guests may download to their PC. Additional features include chat, polling, built in recording and VOIP audio. Users may choose to use the built in VOIP feature, but we recommend using A+ true audio conferencing service with the video platform for the best experience.
Quick Quote Request
Vertical Industry Videos
---