Audio Conferencing
A+ Conferencing provides mid to high volume customers, agents, and resellers with some of the most effective, reasonably priced conferencing services in the industry. We are continually researching the conferencing market to be able to bring you cutting edge developments in technology and services at below market prices.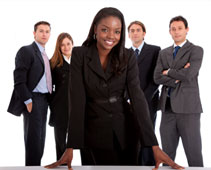 ---
Low cost reservationless conferencing - You conduct your conference calls without making a reservation or using an operator. All of the conferees simply dial a toll or toll free number and enter your pincode when prompted by the system. This service is easy to use and very cost effective.
Operator dial-out - Our operators dial all of the conferees, perform a roll call and turn the conference over to the moderator.
Operator Assisted Meet Me and 800 Meet Me - All participants dial in to a toll or toll free number, our operators greet participants and place them into conference.
Event Calls - Additional services such as Q&A and Polling are available with Operator Assisted calls. Please see our Event Services tab for further information or contact Customer Service to speak with an Event Planner.
Add "bridge quality" audio conferencing to Office 365 with Lync/Skype for Business.
Quick Quote Request
Vertical Industry Videos
---